Morning Festive Peeps!
It must be getting close because I'm no longer the only one talking about it! 😀
I have been so impressed by what I've seen in the supermarkets, on YouTube (Dollar Tree hauls…am I right?!), the TV and especially the adverts! ❤
If you've been here before you'll know I'm a Sainsbury's fan (just acknowledging my own bias) and since 2013 they've brought their A-game in adverts and this year's 'Nicholas the Sweep' is sooooooooo good:
Despite Aldi's Kevin the Carrot doing the Greatest Showman being excellent, I thought Sainsbury's were safe….then this happened:
In my humble opinion this is their best since Monty the Penguin (which I think is 2014) and is still my fave Christmas advert ever! (Closely followed by Sainsbury's Greatest Gift from 2016.) I love this dragon…. I don't know…What are you doing to me 2019??
TV is getting festive too; this week Strictly goes to Blackpool, Children in Need is tomorrow (does anyone else think that's early?) and I'm a Celeb starts on Sunday!! The Christmas countdown has well and truly begun!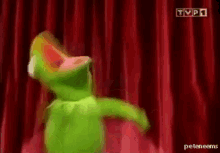 Also, my own little corner of Cornwall is starting to look more festive; if you saw my social media then you'll know I've started the great wrapping challenge! I'm happy so far, trying new styles wrapping is fun (if a little risky). All the wrap is either made with recycled paper or can be recycled.
What is your fave advert? Your style of wrapping? What says 'Christmas is coming' to you?
Have a fab day my festive peeps!
Anna x