Hi Peeps!
My daughter needed a dessert idea for her catering lessons and we found these gorgeous little pastries…. Easy if you buy puff pastry (of course, the catering student wants to make her own). Also, they have fruit on so are perfectly justifiable! 😉
Fruit and Cream Cheese Pastries from Just A Taste.com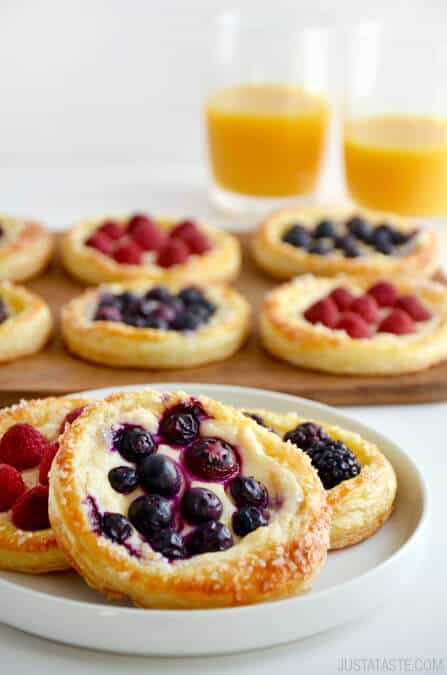 They look gorgeous and straightforward… head over to Just A Taste for more awesome ideas….I'm definitely gonna be lost in that website for a while!
Enjoy!!
Anna x